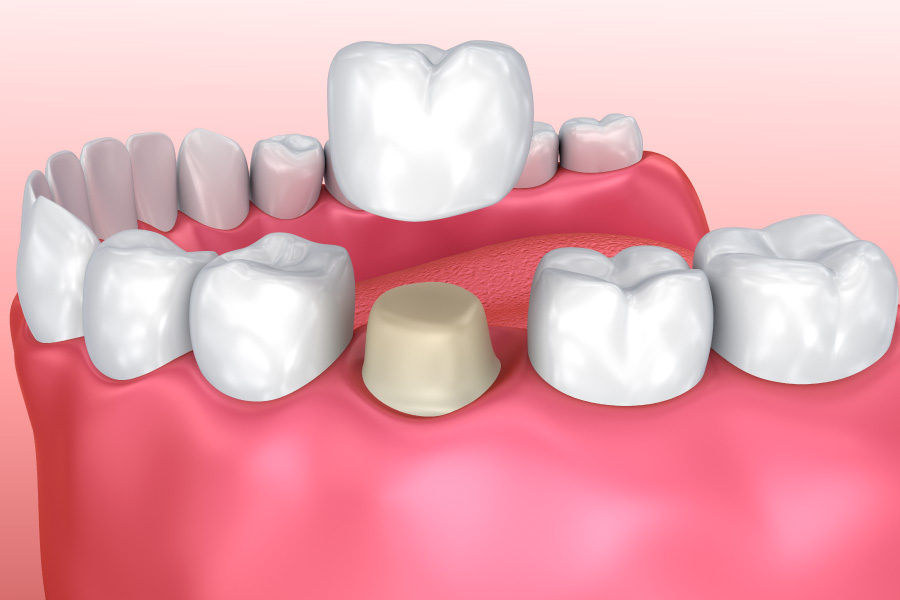 You know what fillings are, you know what dentures do, but do you know what dental crowns are for? Like the other two treatments mentioned, dental crowns are another type of restorative dental procedure. That means that they're used to literally "restore" the health of your tooth. Of course, there are many different ways to restore a tooth depending on what the issue is. Here's what you need to know about when a dental crown might be needed.
To Strengthen a Tooth
Dental crowns do a great job of strengthening teeth that have been damaged or weakened by decay or dental injury. For example, when a tooth gets cracked or broken, a dental crown can strengthen it so that the natural tooth can remain in place. They can also be used to support a tooth that has a large filling. Usually there isn't enough natural tooth structure remaining to protect the tooth otherwise.
To Finish a Root Canal
During a root canal, we go in and clean away any infection from the inside of your tooth. That means that the inner part of the tooth is hollower and weaker than it was before. To remedy that, we place a dental crown on top to keep the tooth strong and healthy.
To Secure or Complete Another Dental Prosthesis
Many times, a dental crown is used along with another dental prosthesis, such as a dental bridge or dental implant. For example, crowns on the teeth on either side of a gap are used to secure a dental bridge in place. Additionally, a crown is placed on top of a dental implant to finish it off so that it looks and feels like a natural tooth.
To Improve the Look of a Tooth
There are times when a dental crown can be used for purely cosmetic reasons. For instance, a small or misshapen tooth, or severely discolored tooth can be topped with a dental crown to improve its appearance. The natural tooth underneath the crown functions normally, but with the crown it looks nicer and fits better with the surrounding teeth.
Dental Crowns in Flower Mound, TX
Do you think you might need a crown? Or do you still have some more questions about when a dental crown might be necessary? Contact Prestige Family Dentistry today! We'd be happy to give you more information. We also invite you to stop by our practice in Flower Mound for any of your other smile needs.