Porcelain Veneers
Porcelain Veneers in Flower Mound, TX
If you've ever wanted to fix the appearance of your smile but weren't quite sure of the best way to go about it, porcelain veneers might just be the cosmetic solution you've been looking for! Porcelain veneers are a customizable treatment where you get the power to decide how you want to change the color, shape, size, length, and spacing of your teeth. At Prestige Family Dentistry, we are proud to offer dental veneers to our Flower Mound community!
Request Consultation
How Dental Veneers Work
You can think of dental veneers as ultra-thin shells or casings that we bond to the surface of your teeth to change how your smile looks. In order to bond veneers, we need to remove a small portion of your tooth enamel so we can create room for the veneer to fit without looking or feeling bulky on top. This step is called the preparation stage.
Porcelain veneers are quite durable and are designed to be a long-lasting solution. Generally speaking, they can last patients around 10 to 15 years. To help your dental veneers last as long as possible, it's important to keep up with your oral hygiene and routine dental check-ups.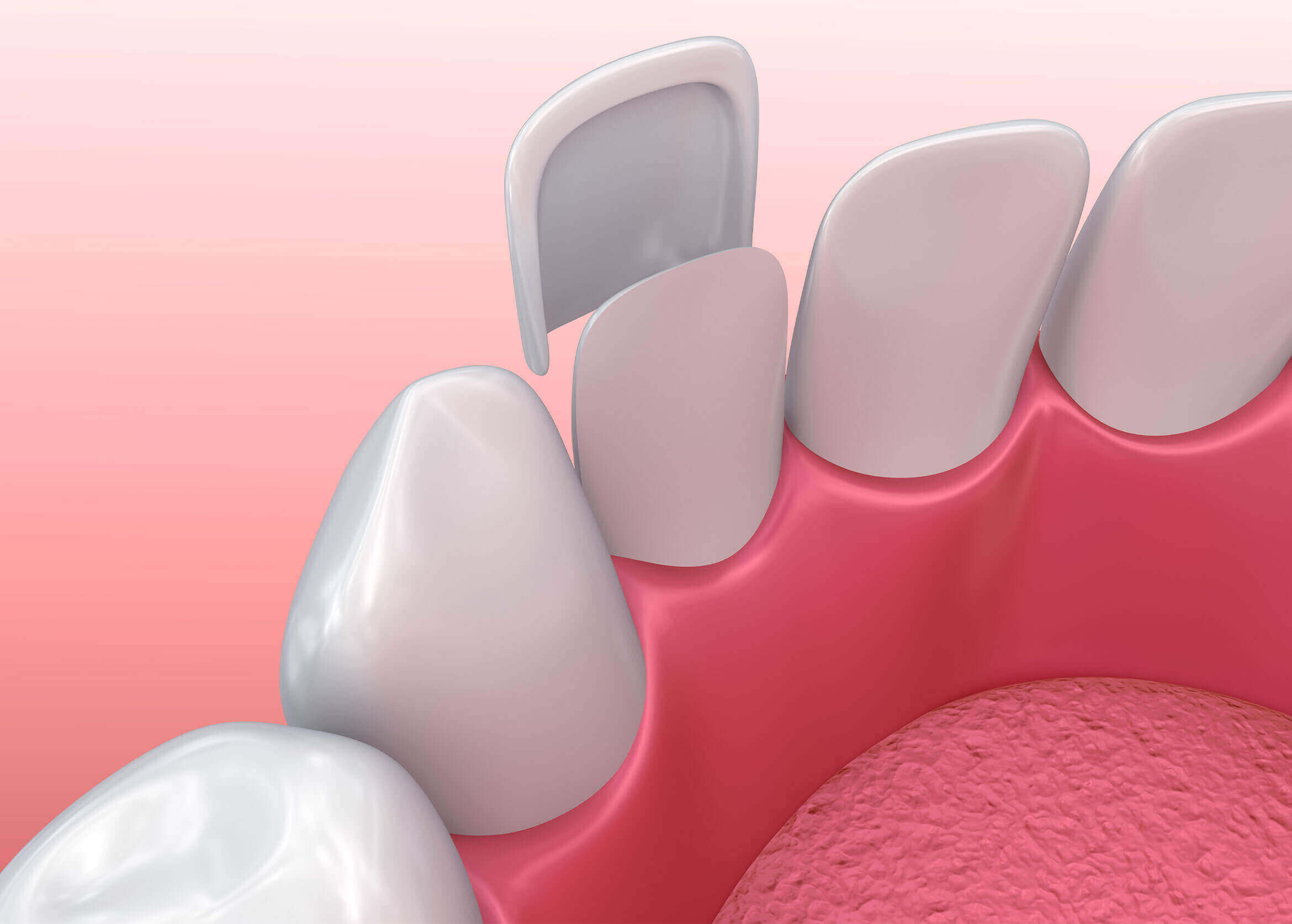 What Are the Benefits of Porcelain Veneers?
Wondering what's so great about porcelain veneers? There are a few different reasons why patients who get them love them. Here are some of the main benefits of dental veneers:
Smile Makeover Possibilities — From small imperfections to big issues, veneers can be used to fix many different aesthetic concerns with teeth. For example, they can close small gaps, cover chips, hide discoloration, and even out tooth length.
Natural Appearance — The porcelain material we use matches the appearance of natural teeth quite closely. On top of that, we carefully plan your treatment so that your veneers enhance your smile without looking unnatural.
Easy Maintenance — You don't have to worry about extra steps in your dental routine to take care of your veneers. You can brush and floss them like normal!
Confidence Boost — We've seen it time and again. When a veneers patient finally gets the smile they've always wanted, that extra boost of confidence translates to many other aspects of their life, including at work and in personal relationships.
Affordable Porcelain Veneers in Flower Mound
A beautiful smile is priceless, so we try to make it as easy as possible for our patients interested in veneers to afford the treatment. Along with accepting insurance, we also work with two third-party financing options so you can break down your treatment costs into lower payments. You can find out more on our Financial page, or you can speak to one of our team members!