Dental Exam & Cleaning
Routine Exam & Dental Cleaning

in Flower Mound, TX
Following an oral hygiene routine at home, such as brushing and flossing, isn't enough to prevent or maintain your oral health. Instead, routine visits with your dentist for an exam and cleaning can provide a thorough look and professional care when it comes to keeping your smile healthy! If you're looking for a dentist in Flower Mound that can treat the entire family, give our office a call or contact us virtually. We'd be happy to get you set up with an appointment!
Contact Us
How often do I need an exam and cleaning?
The American Dental Association recommends regular dental visits to prevent dental disease and maintain the current status of your oral health. These visits for dental exams and cleanings should occur every six months. Or as often as your dentist recommends. These routine visits are important in preventing inflammation, infection, and decay. By visiting a dentist near you regularly, you're giving yourself the best chance to have a healthy and long-lasting smile!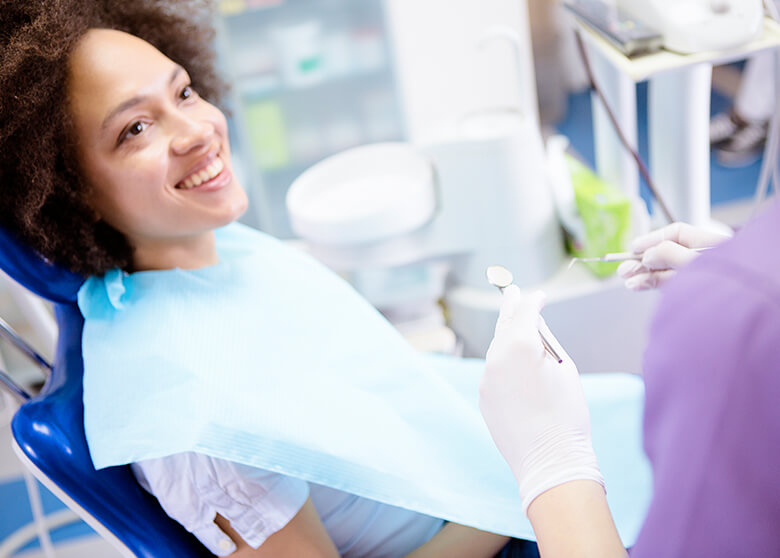 What if I haven't been to the dentist in years?
Sometimes the unfortunate situation of not being able to visit a dentist for a while happens. However, if it has been years since you've seen a dentist, you should search for a dentist near me, as soon as possible. Patients who neglect professional and proper care to their mouth by not visiting a dentist put their oral health at risk for tooth decay, gum disease, and costly dental work. On the first visit back, an exam and cleaning can help your teeth prepare for the dental work they may need.
Are exams and cleanings important for kids?
Proper care for oral hygiene starts at a young age! While exams and cleanings for kids typically don't take as long as adults, the benefits are abundant. For children, tooth decay is common. Visiting your dentist for professional care can ensure good oral habits and prevent any decay from furthering. At Prestige Family Dentistry, we offer exams and cleanings for the whole family! Give our office a call if you've been searching for a family dentist near me to set up an appointment today.