Tooth Extractions
Gentle Tooth Extractions

in Flower Mound, TX
We always want our patients to keep their natural teeth as much as possible, but there are certain cases in which a gentle tooth extraction procedure is the ideal treatment option. Prestige Family Dental would be happy to assist you with your tooth extraction or wisdom tooth removal, and we offer excellent tooth-replacement options as well. Simply submit a message using our virtual contact form or give us a call, and we will find a convenient time for you to visit our office.
Contact Us
Why would a dental extraction be necessary?
There are a variety of reasons why a tooth may need to be removed. Some common reasons that dental extractions need to be scheduled include:
Excessive tooth decay and damage
An infection that can't be treated with a root canal
Overcrowding and damaging the surrounding teeth
Loose tooth due to periodontal disease
Impacted tooth can't grow in properly
Baby tooth blocking adult tooth from coming in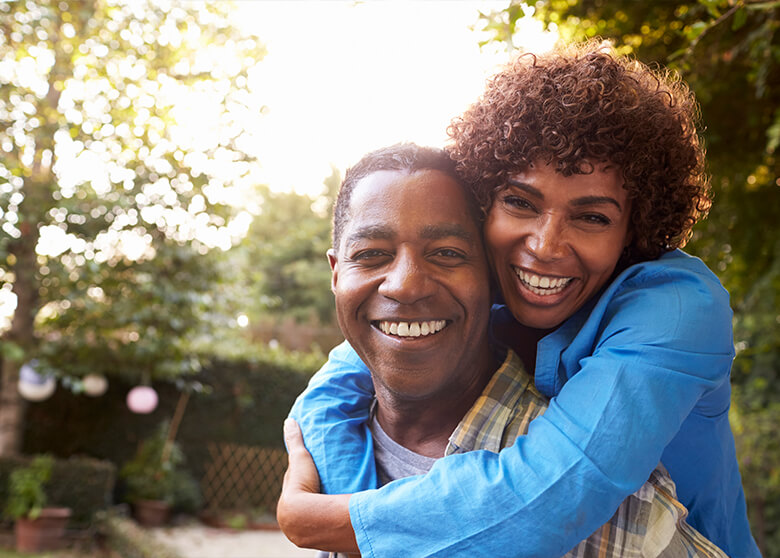 Are tooth extractions painful?
Tooth extractions are one of the more intimidating procedures within dentistry, but fortunately, patients do not have to worry about their tooth extraction treatments being painful. A local anesthetic is always administered into the gums before the tooth is extracted to completely numb the area. Once your mouth is numb, you may feel some pressure, but it should not be painful. After your visit, you will want to keep some pain medication and an ice pack on hand to relieve any pain or discomfort you may experience afterward.
How long does it take to recover from a tooth extraction?
Recovery times vary from patient to patient, and it also depends on the exact treatment that you are receiving. We typically recommend that patients take off two or three days from their normal routines if they can and avoid strenuous activities for at least a few days. Once you go back to school or work, it's likely that you will still want to continue eating soft foods like yogurt, mashed potatoes, and smoothies for a while. You will also want to avoid drinking anything through a straw, as that can cause a dry socket, which is a painful complication.
How will I know if I need a wisdom tooth removal?
Many patients will need at least one wisdom tooth removed at some point, while some lucky patients either don't need any removed or don't have wisdom teeth at all. If you ever start to feel pain or soreness toward the back of your mouth, that can be an indication that your wisdom teeth are beginning to grow in. Our team will also examine your teeth and gums and review your X-rays during your routine visits and let you know when we believe you should schedule a wisdom tooth removal.
When should wisdom teeth be removed?
The ideal timeframe for wisdom teeth removal is typically when a patient is in their late teens or early twenties. This is because the jaw is just about done growing, and the recovery process is generally easier for younger patients. However, wisdom teeth can be removed later in life, especially if they are causing issues for the patient. If you have had orthodontic work done to straighten your teeth and align your bite, getting your wisdom teeth removed in a timely manner is especially important, as wisdom teeth can cause the other teeth to shift.