Services
Family-Friendly Dentistry

in Flower Mound Texas
At Prestige Family Dentistry, we offer a full suite of services to treat patients of all ages under one roof. No matter what brings you to us, we have a variety of treatments to give you the individualized care you need. We never practice cookie-cutter dentistry and always ensure that our patients receive the highest quality care. Ready to schedule your next appointment? Get in touch with our office today!
Contact Us
New Patient Forms
Routine Preventive Care
One of the best ways to maintain a healthy smile is by practicing routine preventive care. Biannual preventive treatments, such as cleanings, exams, and screenings, can keep your smile in tip-top shape and give us a chance to catch any dental issues while they're still small!
Fluoride Treatments
Dental Sealants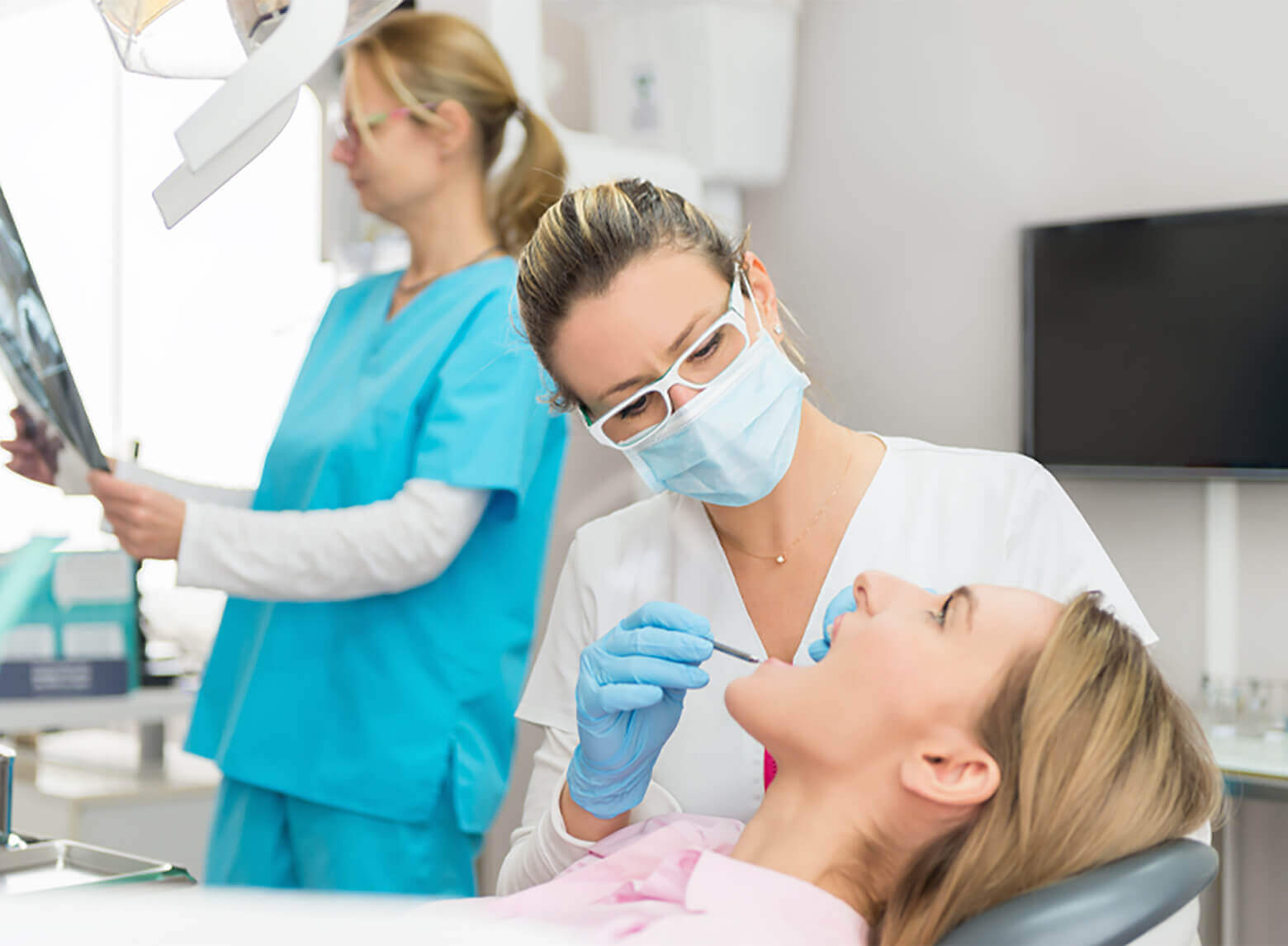 Cosmetic Smile Makeovers
Our goal is for you to have a smile that you love! From the color to the shape to the alignment of your teeth, our cosmetic services can enhance your smile, boost your self-confidence, and even improve your oral health, too.

Full-Mouth Restorations
It's not uncommon for our smiles to need a little extra attention from time to time. Our restorative treatments can tackle a variety of dental issues from broken to infected to missing teeth. Our experienced, judgement-free team is ready and equipped to restore your smile.
How will I know which dental services I need?
If you are interested in any of the above services, please let us know, and we will be happy to provide more information and schedule your treatment. Not sure what your smile needs? We can also review your oral health history and goals and suggest services for you. When it comes to restorative dental care, it's not always easy for patients to know what treatments they will need, if any, so it's important to visit our office biannually for comprehensive dental exams.
What's the difference between restorative and cosmetic dentistry?
Restorative dental services are designed to repair and replace damaged and missing teeth, while cosmetic services are focused on enhancing the cosmetic appearance of a patient's smile. However, there can be a lot of overlap between restorative and cosmetic services. Dental crowns, for example, can serve to protect and restore a damaged tooth while also blending in with the surrounding teeth and providing the patient with a more aesthetically-pleasing smile.
How should I replace my missing tooth?
Our practice offers several treatment options for replacing missing teeth. Dental crowns and partial dentures are less invasive and less of a financial investment than dental implants, so they are often a great choice for patients who can't get or don't want dental implants. Dental implants are sturdy dental restorations that mimic the look and feel of natural teeth, and they can last for many years without needing to be modified. Our team can help you decide which choice is right for you during your consultation.