Services
Family-Friendly Dentistry

in Flower Mound Texas
At Prestige Family Dentistry, we offer a full suite of services to treat patients of all ages under one roof. No matter what brings you to us, we have a variety of treatments to give you the individualized care you need. We never practice cookie-cutter dentistry and always ensure that our patients receive the highest quality care. Ready to schedule your next appointment? Get in touch with our office today!
Contact Us
New Patient Forms
Routine Preventive Care
One of the best ways to maintain a healthy smile is by practicing routine preventive care. Biannual preventive treatments, such as cleanings, exams, and screenings, can keep your smile in tip-top shape and give us a chance to catch any dental issues while they're still small!
Fluoride Treatments
Dental Sealants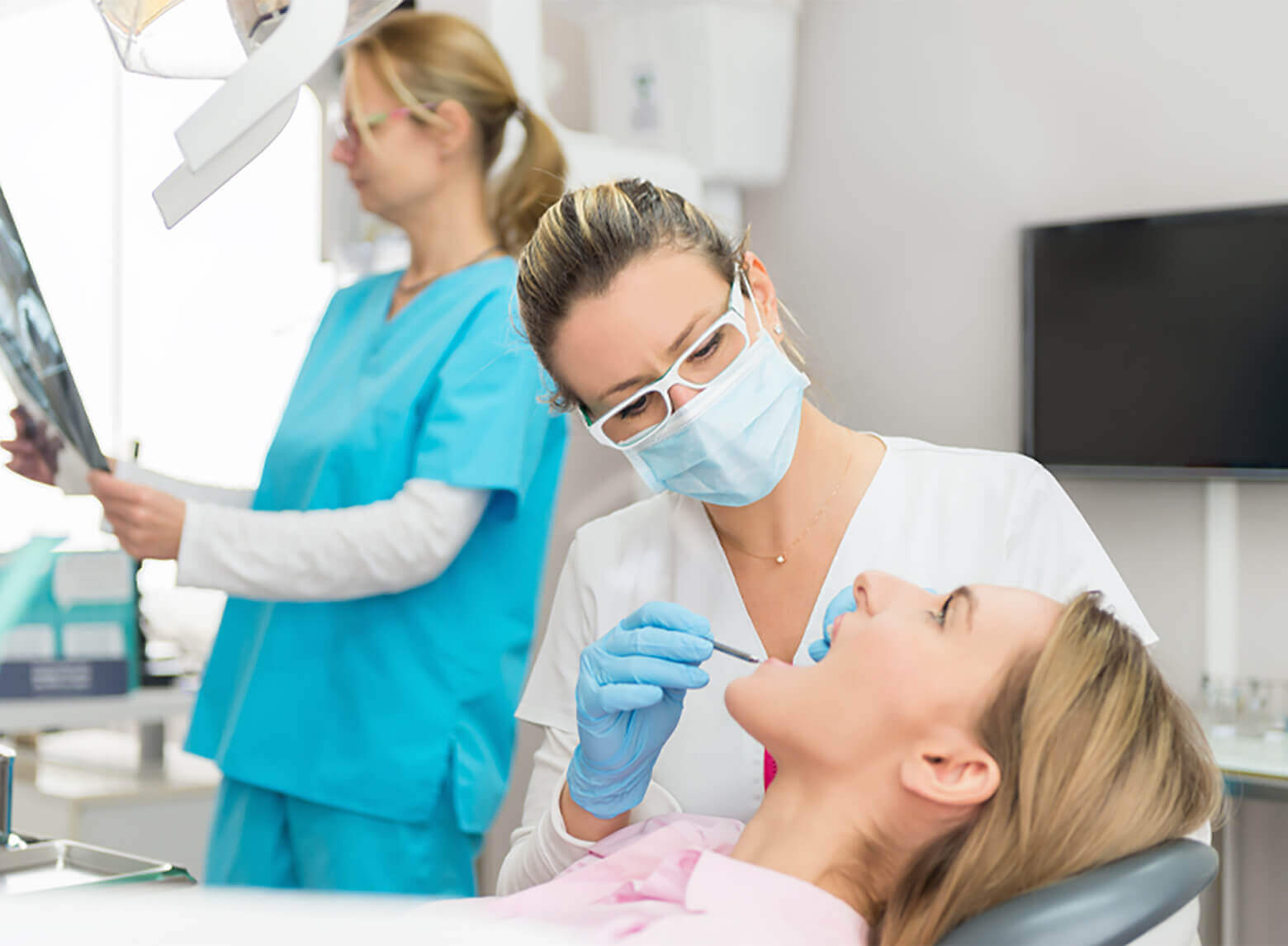 Cosmetic Smile Makeovers
Our goal is for you to have a smile that you love! From the color to the shape to the alignment of your teeth, our cosmetic services can enhance your smile, boost your self-confidence, and even improve your oral health, too.

Full-Mouth Restorations
It's not uncommon for our smiles to need a little extra attention from time to time. Our restorative treatments can tackle a variety of dental issues from broken to infected to missing teeth. Our experienced, judgement-free team is ready and equipped to restore your smile.
Tooth-Colored Fillings
Dental Bridges
Root Canal Therapy
Wisdom Tooth Removal