Dentures
Custom Dentures
in Flower Mound, TX
Missing teeth can not only make social situations feel awkward—they can make routine activities like eating and speaking unnecessarily difficult as well. Our team at Prestige Family Dentistry loves helping patients regain confidence in both the appearance and functionality of their teeth through our denture services. To learn more about dentures or our other tooth-replacement options, please get in touch with our office, and we'll be happy to assist.babynamesdiary.com
What kind of dentures do I need?
Prestige Family Dentistry offers three excellent choices for dentures, and we can help you decide which option is right for your smile.
Partial Dentures are used to fill in gaps in a patients' smile by replacing a few teeth. They are stabilized by small metal clasps that clip onto nearby teeth.
Full Dentures replace an entire arch of teeth, either all of the top teeth, bottom teeth, or both. Denture adhesive can be used to secure them in place.
Implant-Supported Dentures are stabilized by dental implants that are placed throughout the arch, but they are still removable, just like traditional dentures.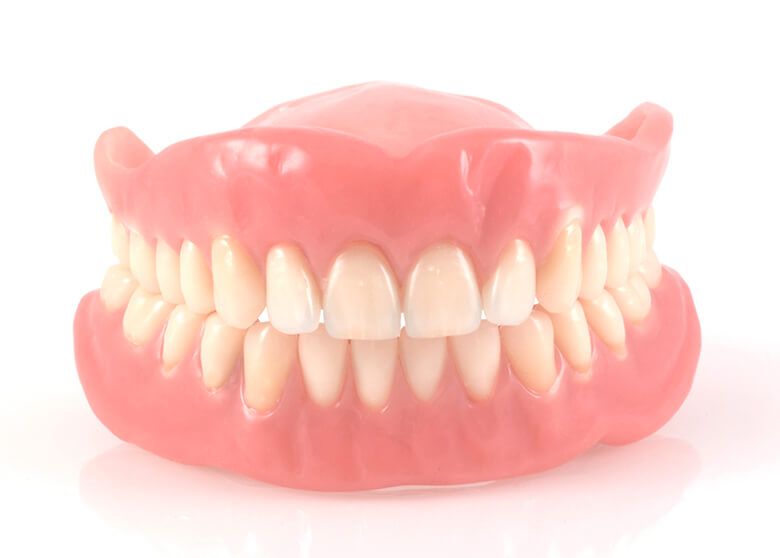 What is the process for receiving custom dentures?
Once your personalized treatment plan has been created, we will extract any teeth that need to be extracted and take impressions of your smile so your dentures will fit perfectly. If you need a dental restoration in the meantime, our team can provide you with immediate dentures that can restore your smile temporarily. Then, your custom dentures will be designed, created, and sent back to our office, and we will have you come in and try them on. Once any final adjustments are made and you're satisfied with the results, you're free to show off your brand new smile!
How do you take care of dentures?
Taking care of your dentures will help ensure that they look great and stay in good condition for as long as possible. Every night, dentures need to be removed and gently brushed with a soft-bristle toothbrush and denture cleaner and then placed in a denture solution until morning. While it's okay to sleep while wearing dentures on occasion, they should normally be soaked in a solution to keep them moist and to reduce bacteria. If your dentures ever start to look a little dull, there are many denture whitening products you can use to keep them looking like new.