Root Canals
Gentle Root Canal Treatments

in Flower Mound, TX
Root canal treatments involve removing infected dental pulp from the inside of a tooth to fully repair it. Once the infection is treated, a custom dental crown is usually placed over the tooth to protect it and restore its cosmetic appearance. To learn more about root canal therapy or schedule an appointment with our office, please give us a call or send us a message through our virtual contact form!
Contact Us
How will I know if I need a root canal?
It is not always obvious to patients when they need a root canal treatment, so we recommend scheduling regular visits with our office so we can examine your teeth and gums. However, if you have developed any of the following symptoms recently, please contact our office to schedule an appointment, as you may need root canal therapy.
Persistent Tooth Pain
Sudden Sensitivity to Hot or Cold
Darkening of Tooth Color
Tender or Swollen Gums
Bump on Gums Near Tooth
Chipped, Cracked, or Loose Tooth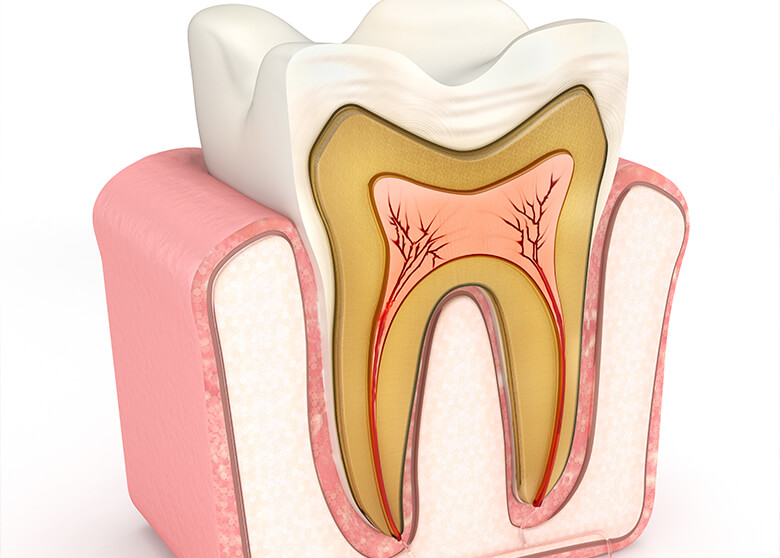 Are root canals painful?
Root canals have a reputation for being more painful than other dental treatments, which comes from the fact that root canal therapy was very painful in the past. Thanks to modern medicine and advancements in technology and dentistry, root canals are now pretty similar to having a cavity filled from the patient's perspective. Every treatment begins with a local anesthetic being administered into the gums near the tooth, which completely numbs the mouth. Should you experience any discomfort after the numbness wears off, it shouldn't be anything that over-the-counter pain medication can't resolve.
How can I avoid needing a root canal?
Root canals need to be performed when an infection occurs inside a tooth. Infections usually happen because a tooth was damaged or tooth decay was left untreated and harmful bacteria was able to make its way inside the canal. To avoid needing a root canal, we recommend visiting our office for routine visits and taking care of dental issues promptly. If a tooth becomes infected and a root canal is not done in time, a dental extraction may become necessary instead. Seeing our team sooner rather than later is always preferable over a dental issue becoming more advanced and harder to treat.