Financial
Affordable Dental Care

in Flower Mound, TX
At Prestige Family Dentistry, we offer a diverse range of payment options to give the Flower Mound community access to affordable dental care without compromising on quality. From simple routine preventive care to more complex restorative treatments, our goal is to help patients of all ages get the care they need and deserve. Questions about paying for your dental treatment? Please get in touch with our office and we'd be more than happy to discuss your options!
Contact Us
Pay Bill Online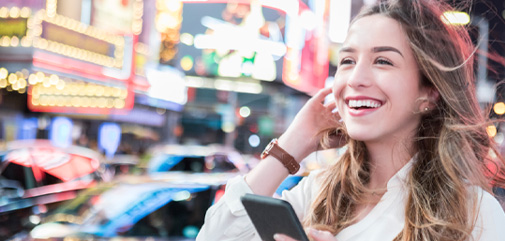 Insurance-Friendly Office
We work with most insurance and aim to take the stress out of dealing with insurance providers. Our knowledgeable team tracks, files, and updates all patient claims so you don't have to worry about it! We go above and beyond to maximize your benefits and minimize your out-of-pocket costs.
For more information on your plan, covered benefits, exclusions, waiting periods or deductibles, please call our Dental Insurance Specialist at (972) 539-2820 or you can use our contact form.
In-Network Providers

Prestige Family Dentistry Membership Plan
No Dental Benefits? We Have You Covered!
Join Our Membership Plan and Save Today!
Our Membership Plan provides the professional oral care you want at an affordable price!
By offering the plan directly to you, we remove the cost and hassle of a middleman. We keep it simple, pass the savings to you, and focus on your oral care!
Benefits start immediately. Join today, save today!
Includes cleanings, exams, and routine X-rays at no extra cost.
Provides exclusive discounts off of other procedures, like fillings.
Includes 100% price transparency.
There are no deductibles, annual maximums, or pre-approvals.
Membership runs for 12 months from the date you join.
Our care plans are customized for YOU and include preventive care at no additional cost.
---
Child Complete (13 & younger)
$31/mo or $372/yr
Save $285!
Included Services:
2 Professional Cleanings, 2 Regular Exams, 2 Fluoride Treatments, Routine X-Rays, 1 Emergency Exam
---
Adult Complete (14 and older)
$38/month or $456/yr
Save $297!
Included Services:
2 Professional Cleanings, 2 Regular Exams & Screenings, 2 Fluoride Treatments, Routine X-Rays, 1 Emergency Exam
---
Perio (14 and older)
$69/month or $828/yr
Save $457!
Included Services:
4 Perio Maintenance, 2 Regular Exams & Screenings, 2 Fluoride Treatments, Routine X-Rays, 1 Emergency Exam
---
Plus, each care plan includes these additional benefits:
Treatment Discounts: Up to 20% discount off procedures completed at our practice, like fillings.
Family Discount: 5% subscription discount for family members added to your membership
---
How do I purchase a plan?
Enter office code JX7Y at kleer.com.
Then follow the instructions. Yes, it's that easy!
Third-Party Financing

CareCredit patient financing is a credit card for your healthcare expenses. At your appointment, you use the card to cover your treatment. Then, you choose a repayment plan through CareCredit which allows you to make smaller, more manageable monthly payments towards your dental treatment.

LendingClub is a personal lender. After you apply online, LendingClub directly deposits your loan into your bank account. LendingClub offers extended repayment plans to choose between with little to no interest. Similar to CareCredit, there are no upfront payments or prepayment penalties.
With the ALPHAEON CREDIT card*, you'll find a wide array of monthly payment options to help your reach your individual goals. The ALPHAEON CREDIT card allows you to move forward today without delay. Plus, with special financing options not available with other credit cards, you may find the ALPHAEON CREDIT card is the better way to pay.
New Patient Gift
Planning your first visit to our office? We hope that you'll take advantage of our wonderful new patient offer. It's a small way to say a big thanks for choosing Prestige Family Dentistry as your new dental home!
Spend Less. Smile More.