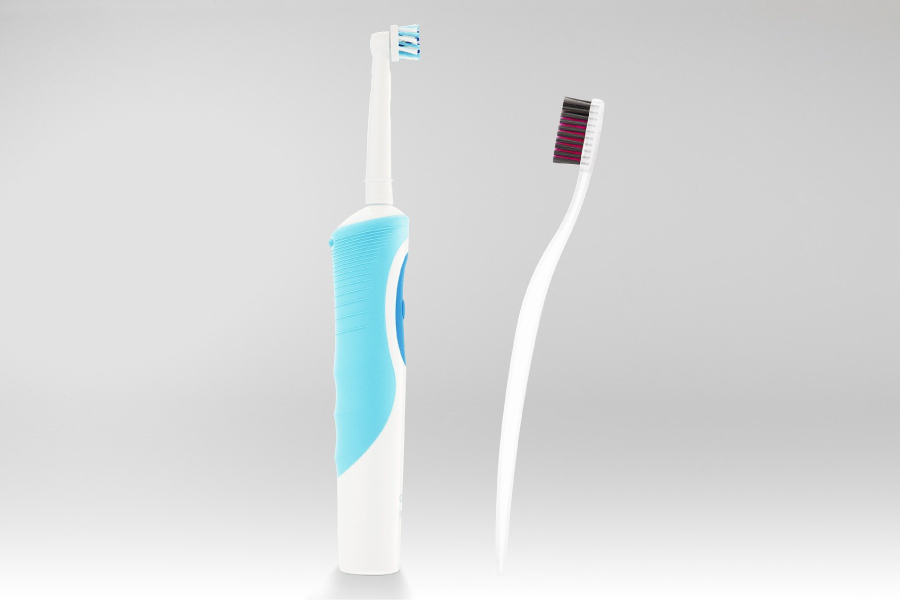 Have you been using your current toothbrush for more than three months? If the answer is "yes" or "I have no idea how long I've had this toothbrush," then it's time to buy a new one. Many patients select the cheapest one or the brush that looks the coolest. If this is your approach, it's time to make some changes with these tips on what to look for when buying a new toothbrush!
Size of the Toothbrush Head
Brush heads vary in size. Choosing the right size brush head is crucial since it affects the quality of your brushing experience. The size of your brush head should allow you to clean all parts of your mouth, including the very back! Sometimes a smaller toothbrush head is better.
Soft Toothbrush Bristles
It's understandable that firm or hard bristles may seem like they would do a better job removing plaque and bacteria or brightening your smile, but that isn't the case. Hard or firm bristles can damage teeth and gums. Soft bristles are enough to get the job done!
Style of the Toothbrush
Thanks to advanced technology, electric toothbrushes are now becoming more common. If you don't like to take note of how long you brush then an electric toothbrush might be right for you. They automatically turn off after two minutes of brushing and some have specialty settings. Electric toothbrushes also have compact heads that make it easier to reach all corners of your mouth. However, if you choose to stick with the manual, there is nothing wrong with that.
Preventive Dental Care in Flower Mound, TX
Still not sure about which toothbrush is right for you? Feel free to ask the Prestige Family Dentistry team questions during your next appointment. We're here to help guide you through anything that pertains to your oral health. We hope these three helpful tips help you select a new ADA-approved toothbrush. If you have further questions or concerns about caring for your smile, check out our blog for more topics! We look forward to seeing you at your next visit.

Meet Our Team

Explore Our Office

Contact Us
Prestige Family Dentistry
Average rating:
0 reviews