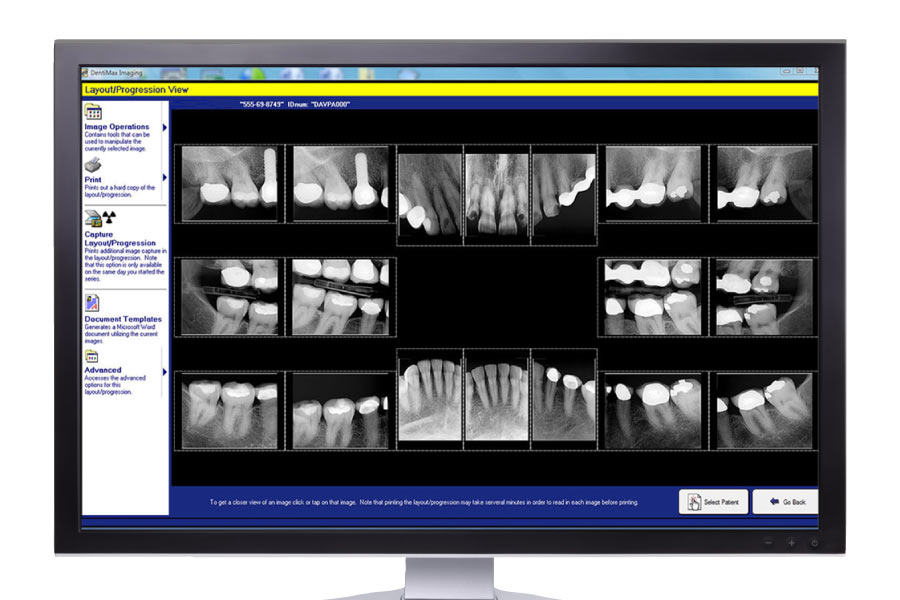 One of the ways dentists monitor their patients' health is with dental X-rays. They provide a full picture of your teeth, gums, and jaws and allow us to see things that are not visible with the naked eye. Generally X-rays are taken at the beginning of your appointment so that the dentist can discuss them with you after the hygienist finishes cleaning your teeth. In this blog post, we'll share more about what dental X-rays are and why they're so important for your oral health.
Why Dental X-Rays Are Important
A dental X-ray provides an internal image of your teeth and jaw bones, allowing your dentist to detect any issues that may be occurring beneath the surface. X-rays are especially helpful for viewing cavities, impacted wisdom teeth and gum disease. Overall, X-rays help dentists provide more accurate, customized care. Depending on whether or not you have a specific dental concern, you should receive dental X-rays once a year. Children sometimes need X-rays more often so the dentist can monitor the growth of their permanent teeth.
Are Dental X-Rays Safe?
One concern many patients have about X-rays is safety. You can rest assured that X-rays are safe for both adults and children. The amount of radiation exposure is negligent, especially with digital X-rays which are the type used at Prestige Family Dentistry. Precautions are still taken however. Before your X-rays, your dental hygienist will place a protective lead vest over you for protection. The entire process takes around 15 minutes, so the likelihood that you will be exposed to any radiation is low. However, women should not get X-rays when they are pregnant out of extra caution for the safety of the developing baby.
Affordable Dental Care in Flower Mound, TX
Are you due for a dental cleaning and exam, or perhaps considering making some improvements to your smile with a cosmetic or restorative treatment? Prestige Family Dentistry offers comprehensive dental services for the whole family. Plus we offer flexible financing to make our treatments accessible to all patients. Contact us to learn more about our treatments and to schedule your appointment today!

Meet Our Team

Explore Our Office

Contact Us
Prestige Family Dentistry
Average rating:
0 reviews