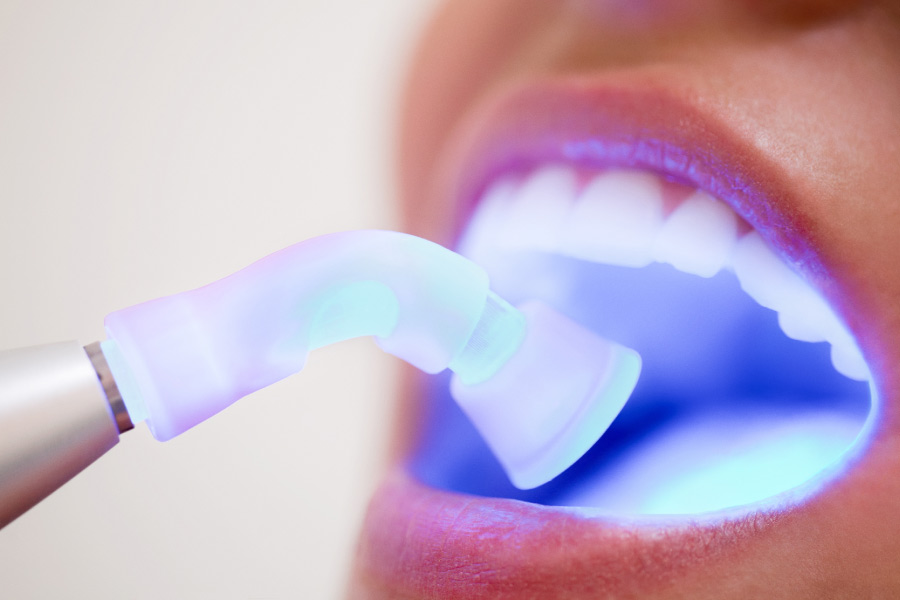 During regular dental-checkups, it's standard to also get an oral cancer screening. You may wonder why that's even necessary if you haven't noticed any unusual symptoms. Here's a little bit more about why oral cancer checkups are so important and should be part of your routine dental care.
Early Detection & Successful Treatment
The biggest reason why an oral cancer checkup is important is that early detection of the cancer means a higher chance of successfully treating the disease. There is a high survival rate of oral cancer when it is diagnosed early. The sooner oral cancer is caught, the sooner treatment can begin.
A Professional Eye
Some of the common symptoms of oral cancer include red or white patches in your mouth, sores that don't heal, or a hard lump in your mouth. Theoretically all of these signs can be seen by the naked eye. However, it's sometimes easy to miss them if you're not a trained professional with the proper detection tools. Other symptoms include chronic ear pain, trouble swallowing, nose bleeds and pain in the mouth, neck or jaw. When you have regular dental visits and frequent oral cancer screenings, it provides some peace of mind. This is especially true for individuals who use tobacco products, which increases the risk or oral cancer. If anything suspicious arises between office visits, contact us right away to be on the safe side.
A Quick Assessmentt
If all of that wasn't reason enough to get an oral cancer checkup, you should know that a typical screening is quick and painless. All it takes is less than five minutes for our professional team to do a visual inspection for any precancerous or cancerous signs! For something so quick, the potential benefits are great.
Oral Cancer Screenings in Flower Mound, TX
If you're concerned that you might have oral cancer, then we recommend you come into Prestige Family Dentistry for a screening. We offer the service as part of our routine preventive care. Our experienced team is also happy to answer any additional questions you might have about oral cancer checkups. Just call or email us today!