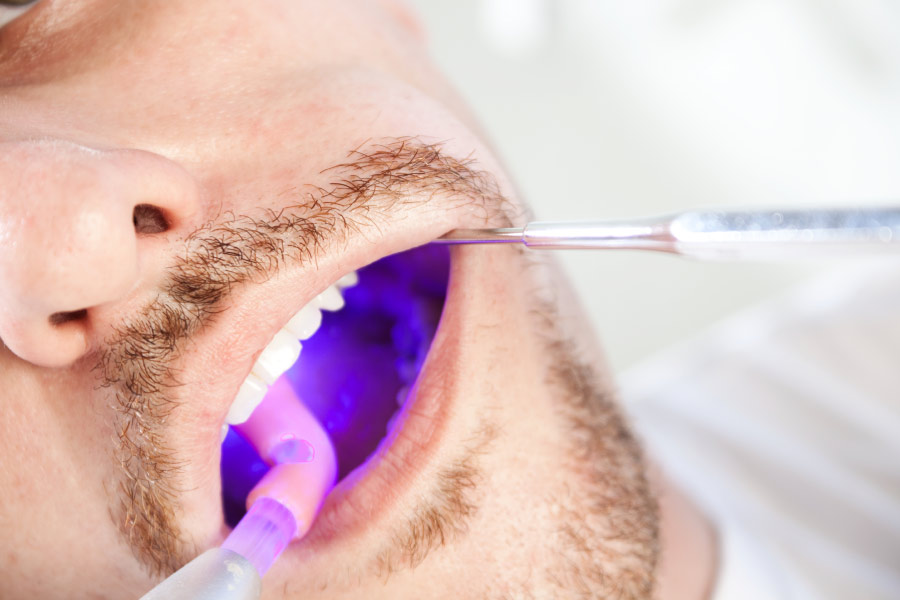 Did you know the Oral Cancer Foundation recommends patients undergo their first oral cancer screening at age 18? It isn't usually necessary to schedule a separate appointment if patients stay current with their regular bi-annual visits to the dentist. Oral cancer screenings are part of a regular preventive exam and an effective way to protect yourself from oral cancer.
What Is Oral Cancer Screening?
An oral cancer screening is an exam performed by our doctors to look for signs of precancerous or cancerous abnormalities in your mouth. Typically, a screening consists of both physical and visual examinations and is faster than most patients assume. During an oral cancer screening, your dentist will look in the mouth with a light and may use a tongue depressor and feel your throat and neck. Our Prestige Family Dentistry team will be looking for things like unnatural patches of color, bumps, and swelling.
Everyone Should Get an Oral Cancer Screening
If you're wondering if you should get an oral cancer screening, the answer is yes. Regardless of your risk or oral habits, everyone should get an oral cancer screening at least one time a year. However, patients that engage in habits or have a history like the following are highly encouraged for more frequent screenings.
Smoking, inhaling, or chewing tobacco
Frequent drinking
High sun exposure
Past oral cancer history
Multiple sex partners
Signs of Oral Cancer
Scheduling an oral cancer screening doesn't require any preparation. However, if you suspect there is an abnormal sign that could be oral cancer, we suggest you schedule a screening as soon as possible. Signs of oral cancer include:
Discolored oral patches
Lump or growth in the mouth
Difficulty swallowing or chewing
Persistent mouth sores
Fight Oral Cancer with Early Detection
Early detection is the best way to fight oral cancer. Contact Prestige Family Dentistry in Flower Mound, TX, to schedule your oral cancer screening today.

Meet Our Team

Explore Our Office

Contact Us
Prestige Family Dentistry
Average rating:
0 reviews