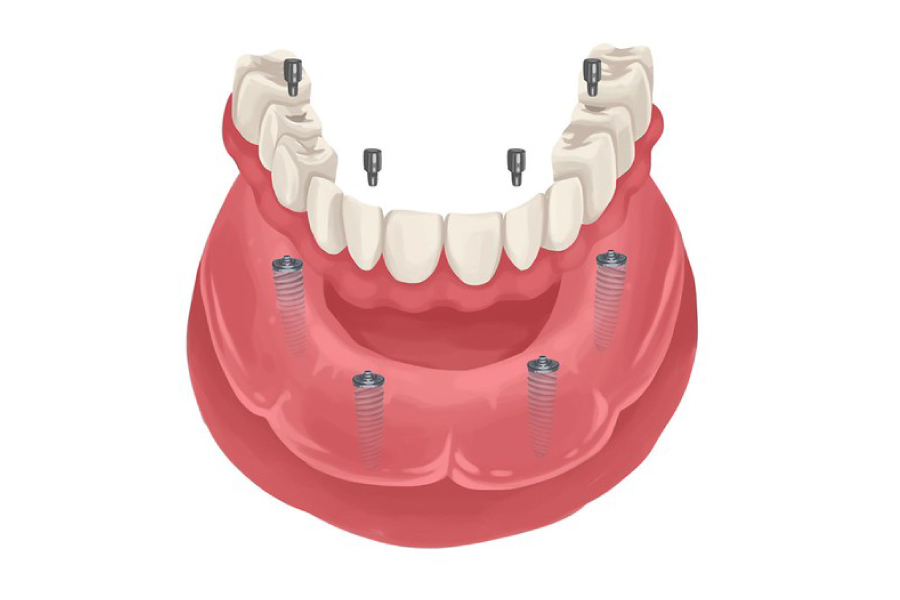 Thanks to modern technology and techniques, dentures today are much more comfortable, functional, and natural-looking than in the past. Whether you're missing a few teeth or all of your teeth, you have options!
What Types of Dentures Are Available?
Prestige Family Dentistry offers three types of dentures at our office: partial, full and implant-supported. Our experienced dental team will help you determine which option is best for your individual needs. Our dentures are all completely customized.
Partial Dentures
Partial dentures are a good choice if you're only missing a few teeth. They're stabilized by small metal clasps clipped to neighboring, natural teeth.
Full Dentures
If you're missing an arch of teeth, meaning all of the top or bottom teeth, then full dentures will restore your smile. Strong denture adhesive holds the dentures in place.
Implant-Supported Dentures
Dental implants are small titanium posts surgically placed in your jawbone. They fuse to the bone and provide a strong anchor for dentures, almost like natural tooth roots! The dentures fit on top of the implants, creating a more stabilized type of dentures that don't need adhesives. However, you can still remove your dentures for cleaning. These are a good choice if you want the benefits of implants, but don't want to replace every missing tooth with an individual implant.
What's It Like To Get Dentures?
During your consultation, we'll determine what type of denture works best for your needs. After we've created your customized treatment plan, we'll extract any teeth we need to remove and take impressions of your smile. Your custom dentures are created and sent back to the office. We'll make any final adjustments and then you're good to go!
Dentures at Prestige Family Dentistry in Flower Mound, TX
Even the loss of a few teeth can have a big impact on your appearance, your self-confidence, what you can eat, how you speak, and more. Therefore, our great tooth replacement options can restore more than just your smile! If you want to know more about our three types of dentures, contact us for a consultation.