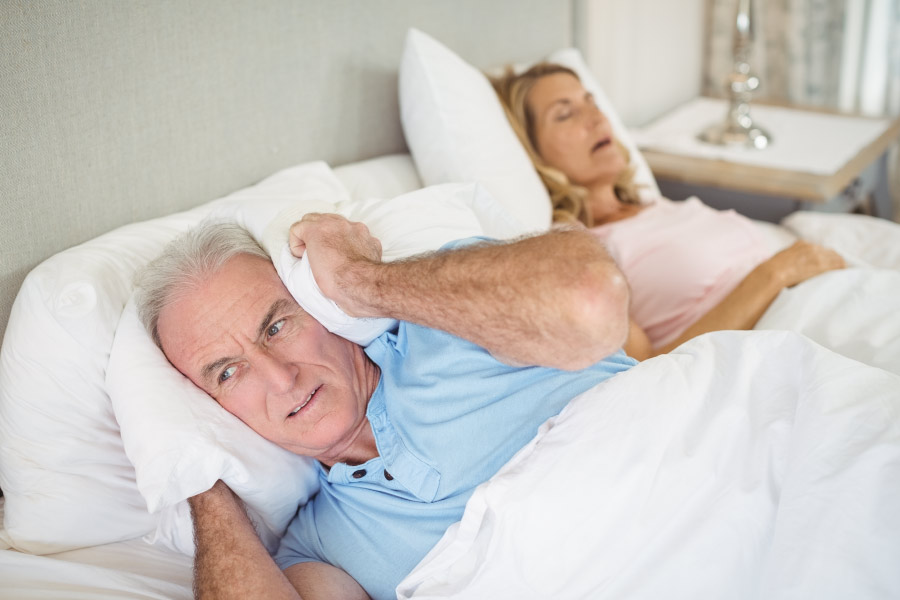 Sleep apnea is a serious disorder. That's why spotting it and diagnosing it are so important. In this blog post, we'll cover some key symptoms that you, or your partner or other housemates, should look out for if you think you might have sleep apnea.
Loud Snoring and Gasping For Breath
This is a sleep disorder, so some of the key indicators that someone has sleep apnea are the symptoms that occur while they are asleep. This is where your partner or housemate comes in. A common symptom of sleep apnea is loud, obtrusive snoring. Sufferers may also stop breathing for periods of time during sleep, or wake up suddenly gasping or choking for breath.
Fatigue and Concentration Problems
Because of the aforementioned sleep symptoms, many patients dealing with sleep apnea also have related issues in the morning and throughout the day. Sleep apnea may come with chronic fatigue and a lack of concentration. Mood swings, irritability, and even anxiety and depression may also occur.
Additional Symptoms
In addition to these unpleasant issues that can accompany sleep apnea, you may also experience headaches, dry mouth, sore throat, night sweats, and increased blood pressure. If you notice any of the symptoms listed here or above, reach out to us for our expert opinion.
Eventual Complications and Risks
Along with these symptoms, sleep apnea comes with the eventual risk of serious complications, especially if not addressed and treated. These include cardiovascular problems like heart attack, heart failure, and stroke; eye conditions like glaucoma; and others.
Quality Care in Flower Mound, Texas
Here at Prestige Family Dentistry, we're here to treat you no matter what you're dealing with. From sleep apnea to decay to tooth loss, we have the technology and treatments to fix you up! Give us a call to schedule your next appointment. Or you can access our appointment request form on our website.