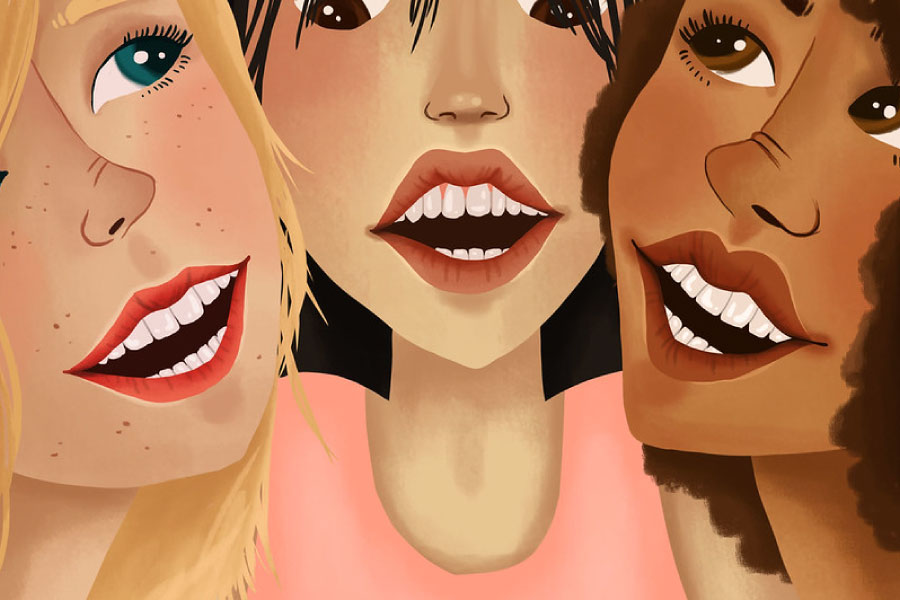 Brightening your smile with one of our three whitening options is an easy way to eliminate tooth stains and discoloration. You can whiten your teeth if you have dental implants, but only your natural teeth will whiten. The dental crowns fitted to dental implants are made of synthetic porcelain or resin and will not react to the whitening solution. So if you're considering getting dental implants or already have them, here's what you can do to ensure that your teeth are whitened to the same color.
Whiten Your Teeth Before Dental Implants
As was previously mentioned, whitening treatments only act on natural teeth. Therefore, to achieve the shade of white you desire, you should consider a teeth whitening treatment before undergoing the dental implant procedure. By whitening your teeth before dental implants, you will have a better chance of achieving the shade you desire. Our team can create and shade the implant crown to look natural with your newly whitened teeth!
Replace Your Dental Implant Crown
Whether it be due to damage or staining, dental implant crowns can be replaced. So if you currently have dental implants that you would like to appear brighter, there is a solution. The Prestige Family Dentistry team can reconstruct a dental implant crown that better suits the surrounding teeth after they have been whitened.
Caring for Dental Implants
Your oral hygiene habits will have an impact on whether or not your dental implants stay white. Plaque accumulates on your teeth when you eat or drink. To keep your implant crowns in good condition, be sure to:
Brush & floss every day
Avoid teeth-staining food & beverages
Learn More About Teeth Whitening with Dental Implants
If you have dental implants but your natural teeth are looking dull, it's possible to achieve whiter teeth. Just schedule a consultation with Prestige Family Dentistry in Flower Mound, TX! We'll discuss your goals for your smile and help you learn more about whitening options with dental implants.

Meet Our Team

Explore Our Office

Contact Us
Prestige Family Dentistry
Average rating:
0 reviews