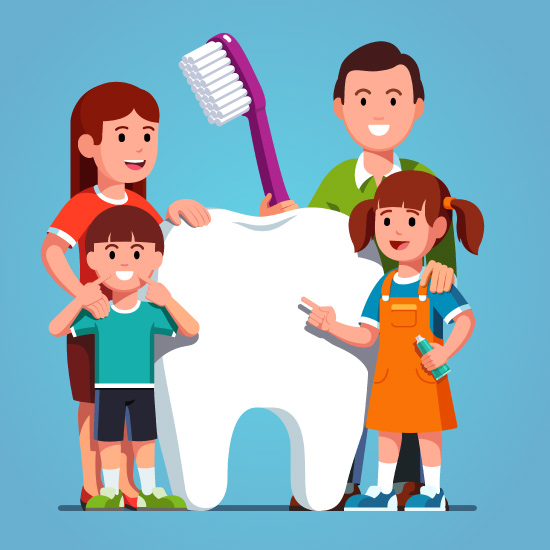 Sometimes juggling the needs of your entire family is enough to fill up your whole calendar, and then some! When it comes to choosing a dentist, a family dentist offers convenience, flexibility and personalized care that other types of dental offices can't compete with. Here are four reasons to choose a family dentist, along with some of the benefits we offer at Prestige Family Dentistry.
1. Flexibility & Convenience
A family dentist caters to a wide variety of patients, and we understand the need for flexibility. This applies to everything from scheduling your appointments to paying for your treatments. What that means for you is that we provide family block appointments, same-day emergency services, and flexible financing plans to fit the needs of patients of all financial backgrounds. Prestige Family Dentistry even offers an in-house membership plan. Plans are available for both children and adults. Plus there's a family discount to make preventive care for your family more affordable.
2. Comprehensive Services
To suit the needs of all patients, we offer a wide variety of preventive, cosmetic, and restorative treatments. Our goal is to provide excellent service no matter how old you are or what the state of your oral health looks like.
3. Long-Lasting Care
A family dentist can see the same patient for years because they have the training to accommodate their needs at all life stages. This means you'll have a dentist who deeply understands your health history. This allows us to better tailor your treatment plan so that you'll get the most effective results.
4. Top-Notch Technology
At Prestige Family Dentistry, we are committed to offering all of our patients the latest treatments for the most impactful care. Family dentists oversee a wide variety of patients so they are often more likely to embrace state-of-the-art technology across their services. Our Flower Mound office utilizes the latest techniques to deliver the very best treatments to our patients.
Family Dentistry in Flower Mound, TX
If you are looking for a family dentist who is committed to creating a relaxing, comforting environment for their patients no matter their age or background, you've come to the right place. We'd love to see you and your family for all of your dental care needs. Thank you for considering us. Give us a call or request an appointment online by clicking the contact link below.