Did you know you can help reduce the number of new coronavirus cases by making a few simple adjustments to your day-to-day routine? The following preventive measures can help keep you, your family, and our community safe:
1. Practice Social Distancing
When in public places, leave ample space between yourself and people outside your family to reduce the transfer of viral particles between you and others. Use a tissue or your elbow instead of your hands to cover your coughs and sneezes and avoid touching your face.
2. Frequently Wash Your Hands
When you get home from being in a public space, especially after shopping or riding public transportation, thoroughly wash your hands for at least 20 seconds. This is an important step to kill and wash away any germs your hands picked up when you were out. Consider keeping a travel-size hand sanitizer with you that is at least 60% alcohol to quickly clean your hands after touching a common surface.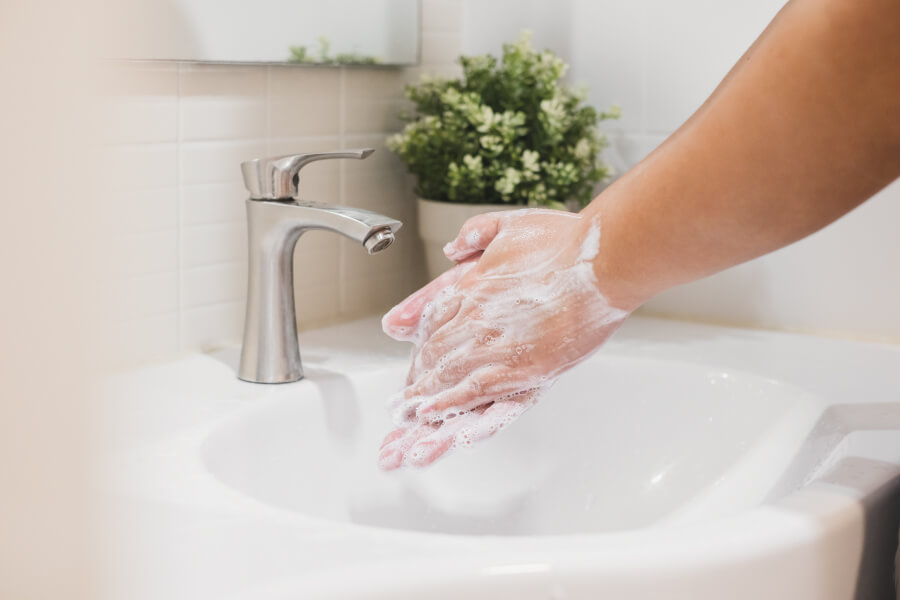 3. Wear a Mask
Patrons are being asked by several kinds of businesses to wear a face covering. Even if you are not required to wear a mask to entire an establishment, it's a thoughtful way to protect other patrons and the employees in case you are an asymptomatic carrier. If you don't have a face mask, a T-shirt or bandana that covers your nose and mouth is better than nothing. This measure helps reduce the chance that virus particles will travel through the air to infect someone else.
Keeping Our Patients & Team Safe
Here at Prestige Family Dentistry in Flower Mound, TX, our mission has always been to provide high-quality dental care in the most honest, affordable, friendly, and safe manner possible. This includes strict infection control protocols and whole office air purifiers. With COVID-19 a new reality, we have sought to stay up-to-date on how to keep our patients and team members safe. Our promise is to ensure our patients get the care they need, as safely as possible during these crazy times. We look forward to seeing you and your family soon!