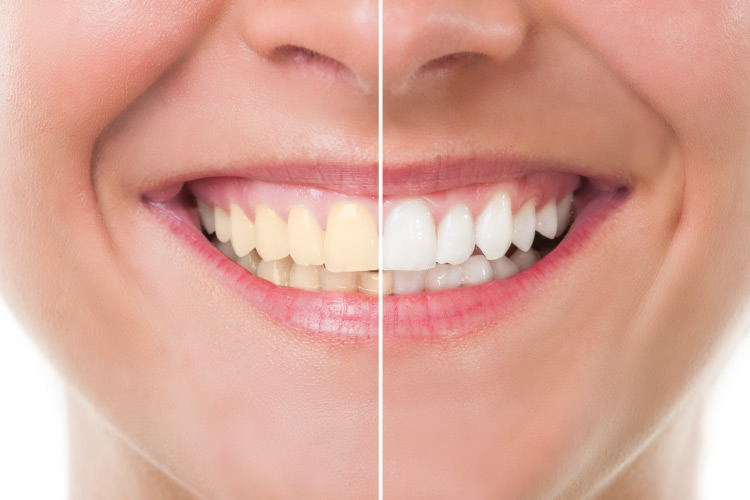 If you are planning to invest your time and money in a professional whitening treatment, it'll be time and money well spent! However, you'll want to ensure that you take the steps needed to keep your smile bright and white after the service. In this blog post, we'll explore the do's and don'ts you need to know after you have your teeth professionally whitened.
Don't Reach for Hot or Cold Foods
After your procedure, you're likely going to experience some sensitivity. In the days immediately following the service, avoid overly hot or cold foods and drinks, like ice water and hot soup. Stick to room-temperature choices to side-step pain and discomfort.
Do Watch What you Eat
It's always important to watch what you eat. You want to maintain a healthy diet, and you want to avoid tooth decay at all costs. But once you've whitened your smile, you'll have another consideration when choosing what to munch on: stains. There are a number of foods that are known to cause stains. In general, but especially in the days following your treatment, we suggest patients avoid highly pigmented foods, such as red wine, tea, and coffee. Acidic foods, such as citrus fruits and energy drinks, can also pose a danger. They can wear away at the enamel, which leads to fading and discoloration.
Don't Forget to Brush
Just because you have a brand new, refreshed smile, doesn't mean you get to slack off on your at-home dental care. Quite the contrary! Keep that smile sparkling by remaining committed to a great oral routine. That means brushing twice every day, for two minutes each time, flossing once each day, and keeping up with your biannual visits to our office for a cleaning and exam.
Do Call Us for a Consultation
Ready for a whiter smile? Here at Prestige Family Dentistry in Flower Mound, TX we offer professional whitening, take-home whitening and a comprehensive array of services. If you're interested in brightening your smile, give us a call and we can give your teeth a new look in no time.