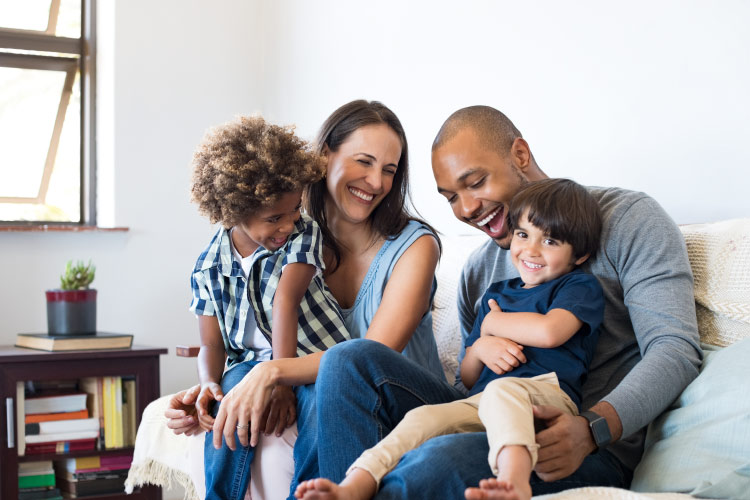 After Dr. Bryant Nguyen graduated from Baylor College of Dentistry, he set out to establish a patient-centered dental practice focused on the needs of each patient. Our Prestige Family Dentistry team is thrilled to offer high-quality, family-friendly dental care to the Flower Mound community. We aim to exceed your expectations and we believe we deliver! Dr. Nguyen is passionate about helping each patient find solutions that work for them and focuses on a conservative approach to treatment with prevention at its core. He has assembled a caring and knowledgeable team, all on a mission to provide the best dental care in Flower Mound. Here are a few ways we can bring out your best smile:
We Offer Comprehensive Family Dental Care
At Prestige Family Dentistry, we do everything we can to help you achieve and maintain a healthy, beautiful smile. We offer a wide range of services, from routine exams and preventive care to restorative and cosmetic treatments. Additionally, our office utilities modern dental technology and techniques, saving you time at each appointment and enhancing your experience as a patient.
We Aim to Make Each Patient Feel Comfortable
Our office is clean, comfortable, and serene. In addition to our massaging dental chairs, office-wide WiFi, and treatment room TVs, we offer family block scheduling options and same-day emergency appointments for your convenience. Moreover, we never want you to feel stressed or uneasy because of a procedure, so please do let us know if you experience dental anxiety or fear. We're more than happy to walk you through each procedure so you know what to expect.
We Work with Patients on Financing the Smile of Their Dreams
Prestige Family Dentistry is an insurance-friendly office that accepts cash, all major debit and credit cards, and third-party financing through CareCredit® and LendingClub®. And if you're just joining our dental family, take advantage of our special new patient gift. We never want patients to lose out on great dental care because of a tight budget. Consult with our team if you have questions about how to finance your visits or treatments.
Our Mission at Prestige Family Dentistry in Flower Mound, TX
We hope that each patient will feel our commitment to their health and wellbeing as we keep Flower Mound smiling with the best in high-quality, custom dental services. Contact us today to schedule appointments for your entire family!