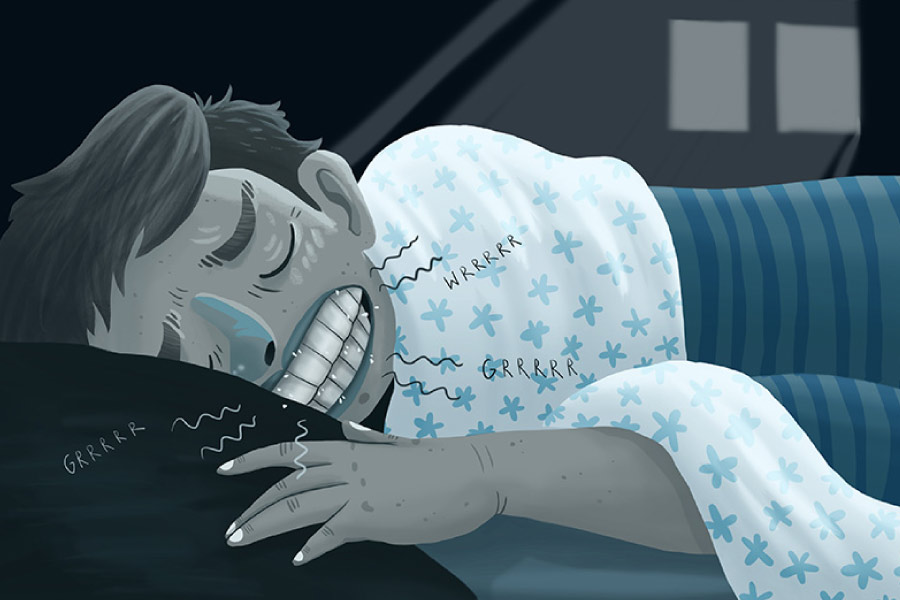 Do you grind your teeth? According to a survey cited by the Sleep Foundation, 8% of adults report grinding their teeth at night, and it's even more common in children. So what are the effects of this pesky behavior that nearly a tenth of the adult population deals with, and how can you curb it? Keep reading to learn all about tooth grinding.
What Is Bruxism?
Teeth grinding, known as bruxism, is a condition where the patient grinds or clenches their teeth. Most people grind their teeth while they're sleeping, which makes it tough to discover. Some patients also find themselves grinding or clenching their teeth while awake, without meaning to.
What Are the Effects of Teeth Grinding?
Mild bruxism may not cause any damage or disturbance, and therefore may need no treatment. However, bruxism can often lead to unfortunate side effects, including headaches, jaw issues, and damage to the teeth.
How Do I Know If I Grind?
As we mentioned earlier in the post, many people who suffer from bruxism experience it while they're asleep. That can make it hard to tell if you really have it. At your bi-annual visit to the dentist, the doctor will examine your teeth for any signs of bruxism, among other issues. They might notice chips in the enamel or other wear on the surface of your teeth that indicates tooth grinding has been happening. Additionally, there are a number of side effects that may signify bruxism if you have them. These include increased tooth sensitivity, locked jaw, tender or tired jaw muscles, headache in the temples, and trouble sleeping.
Treating Bruxism in Flower Mound, TX
If you've been dealing with bruxism, it might be time to consider a night guard. Here at Prestige Family Dental, we offer durable, high-quality night guards that will keep you from damaging your teeth by grinding and clenching. Call or visit our website to make an appointment.