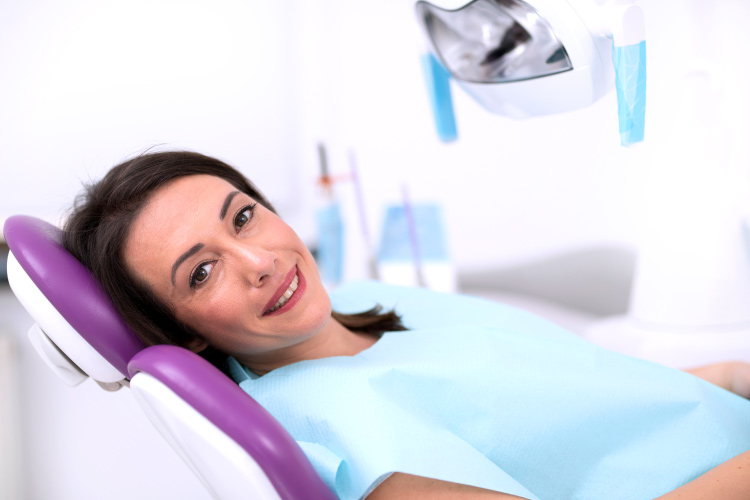 Root canals are commonly known as scary, painful procedures, but we can assure you that they're anything but! Root canal therapy is a powerful and effective way to restore your oral health. It provides instant pain relief and allows you to keep your natural tooth for as long as possible. We'll walk you through the root canal procedure along with how to properly maintain your oral health to avoid having to get a root canal in the first place.
Why Would I Need a Root Canal?
A root canal is necessary when the pulp–the soft, innermost layer of the tooth–becomes infected. Pulp infections occur when the tooth has undergone extensive decay, either due to neglect, genetics, smoking, or poor diet. You can also develop an abscess at the tooth root due to a chipped tooth, defective crown, or any other type of tooth trauma.
Signs of Pulp Infection
If you have extremely painful, swollen, and tender gums you may have a pulp infection. Other signs are tooth discoloration and extreme sensitivity. If you are experiencing any of these issues, it's important to come see us right away to have your teeth checked out.
Root Canal Therapy
Dr. Nguyen will take x-rays and carefully examine your tooth in order to locate the site of the infection and determine if a root canal is the right course of action for you. Our team will numb the area with a numbing agent so you will be pain-free and comfortable during the procedure. Next, the interior of the tooth will be cleaned which will flush out all of the infected tissue. A substance called gutta-percha will be used to replace the pulp. Depending on the extent of the damage to your tooth, we will complete the treatment using a filling or a crown to seal the area up.
Recovering From a Root Canal
It's important to know that you might experience some slight soreness and discomfort for a few days after your procedure. We recommend that you stick with soft foods for a few days and apply an ice pack to your cheek as necessary. Other than that, you should not experience any side effects from your root canal procedure!
Preventing a Root Canal
The best way to avoid having to get a root canal is to keep up on your oral hygiene. Brush your teeth (two minutes each day, using tiny circles) and also floss your teeth (don't forget to go under the gums when flossing!). Are you ready to schedule your next preventive dental visit? Regular checkups and professional cleanings also prevent decay. Do you think you need a root canal? Contact our staff at Prestige Family Dentistry to learn more about how we can help you receive the treatment that you need at the price you can afford!